What styles suit your face?
We were asked the question - "what hair styles suit what shaped face?" Of course everyone is different, but here's what Carly says on the matter, with my two pennies for what their worth!!
We often get clients walk in with a picture of their favorite celeb and say "I want this style"....and we have to be the bearer of bad news which often leaves many of you feeling deflated and asking, why not?? Simply because we understand what styles suit what face shapes, and if your face shape isn't the same as your celeb, then 9 times out of 10, its not going to look right and we've saved you from the "do you remember that time you had an Aniston hair cut" memory!!
First things first: Face shapes. its always good if you know what your face shape is. The most common mistake is that most believe their face shape is round and trust me, if you grab a pencil and paper and draw your shape right now you'll either draw round or oval! There's a little more to it than that and you need to factor in your hairline, width and length of your face, and jawline. Tip, tie back you hair take your kids crayola and trace your face on the mirror, then use our guide below to match and determine your "real shape".
Got it? ok on the the styles!!
OVAL
Your the lucky ones who can go wild and be adventurous given the versatility of your oval face shape. We say more length than width, try that RiRi pixie cut, get those bangs you've always wanted but never had the courage to go for or even pop in layers and rock a middle parting. Your face shape means you can be really versatile (as long as it's evenly proportioned) so have fun and experiment.
Remember, some of the best styles include keeping your hair away from your face, exposing your best features. Side-swept bangs also look great as they frame your face and if your a busy school mum don't worry as a high-fashion, slicked-back look works great so you can rock that mum bun or mum pony.
Things to avoid: heavy bangs, this could make your face appear shorter. Styles that are one length, as this could make your face appear longer and lots of hair round your face, try to keep you face clear. If you're wearing your hair down, be sure to have either one or both sides tucked behind your ear showing off your beautiful cheekbones.
HEART
Heart shaped faces are wider at the hairline and taper to a small, narrow chin, that is slightly pointed. You probably have a more prominent forehead and killer cheekbones - yay you, less contouring!!
When choosing a style for you consider that you can either accentuate your shape by pulling you hair up into a high pony or top knot (aka mum bun). For a romantic evening look try a deep side parting with soft loose curls that promises to show off your beautiful feminine face.
Alternatively you can choose to make the bottom half of your face appear wider giving your face "balance" then opt for shoulder length hair as it adds volume around the bottom of your face creating the illusion of a wider jawline.
Things to Avoid: A "true" heart shaped face has a widow's peak (a V-shaped growth of hair towards the centre of the forehead.) which means that you need to avoid a middle parting. Instead, follow the natural fall of your hair (this will be over the widows peak) which will be typically off centre and will help avoid the stress down the line. Sorry to say but short bangs are a no no as these can make your chin look super narrow, and we also recommend avoiding short bobs.
SQUARE
Think of your forehead, cheekbones and jawline as the sides of the square, almost the same width, with your jawline being one of your most prominent feature. The lucky thing for you ladies is that your very photogenic.
When thinking about the best styles for you think about accentuating your shape or softening your strong jawline. Simple tricks for accentuation include a short sharp bob or some really blunt bangs - these 2 styles will be the perfect companion for showing off your strong jawline,
For a more softer look consider wispy bangs that fall on the accent - this diagonal lines will immediately soften the lines of your face (no not wrinkles). If bangs are not your thing then long straight simple layered hair will add length to your face.
Things to avoid: Solid bangs or blunt hairstyles (confusing right as we said blunt bangs, but there is a difference and a good stylist can guide you). Solid (thick) bangs could accentuate the lines and angles on your face even more. If you want the softer look than avoid slick back do's and lots of curls as these will widen your face. if you love curls opt for loose waves like boho waves.
ROUND
Your face is pretty much the same in width and length, with no real prominent angles or corners - typically known as "baby-face" you look younger and can have fun with the more fashion trendy younger styles.
The main aim for styling a round face is to give you length and make your face appear more oval. One trick is to simply leave a little piece of hair untucked on one side of your face - it basically tricks the eye into thinking your face is narrower. Consider a deep side parting which will create an angle around your face or pull your hair in to a hair pony (commonly known as the Croydon face lift) due to its magical face lifting / elongating properties - a good investment is a pony extension. Good news is that you can rock a full volume pixie cut as this adds texture, volume and angles with no harsh lines.
Things to avoid: If you do this stop.....a common mistake is to try and hide your face behind a lion manes bucket load of hair. what your actually doing is making your face wider. Instead think about how to frame your face, smooth and sleek. We also advise to avoid soft, wispy bangs, as this can further accentuate the softness of your features. Instead, opt for side swept bangs or bold, full moon bangs.
OBLONG
How luck are you? you get to embrace big, beautiful curls. Your main aim to get your face to appear wider, which means curls are your friend!
Curls will open up your face giving you the illusion of width, the bigger the better. Remember the largest part of the wave is to fall around your cheekbones for the ultimate illusion of width. However if an hour with a curling iron isn't your idea of fun, a genuine good old fashioned bouncy blow-dry aka Farrah Fawcett will do just as well.
The key is width not length.
Things to avoid: if you keep the wider not longer rule, then your doing well, think mid length, avoid one length and super sleek do's, these all make your face appear longer.
Stay tuned for our upcoming video's on how to create some of the styles we've covered today.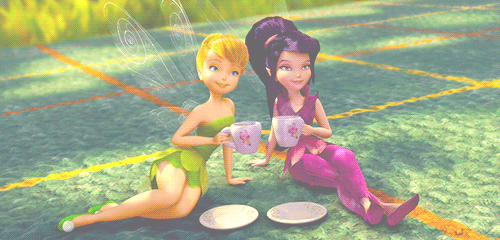 If your still a little confused as to what face shape you are, swing past the salon and let us help you, we'll even throw in a nice cuppa -x-
#hair #styles #faceshape #spirals #UKstylist #JVC #Beauty #Cut #bangs #curls #pixicut